Regular price
Sale price
$14.97 USD
Unit price
per
Sale
Sold out
Share
Learn how to put your struggles with food into the hands of the Master, and let Him set you free.

Dig into 6 weeks of study that will root your hope for food freedom IN Christ. Connect with the Father in new ways and remind yourself what He is capable of doing in your life and with your struggles. (Do you hear freedom calling?)
Use each day's passage to deepen your faith in God so He can help you be more like Jesus. Let this study transform your relationship with God and shift your dependence to Him for freedom from your struggles—food or otherwise!
YOU'LL LEARN…

Sink into the truth of who HE is and who you are to Him, so you can plug into the Source of your strength on your journey to food freedom.
Study the Scriptures to find out who God says He is

—

build your faith, stand taller and have the strength to withstand temptation.
Lean on God for deliverance and comfort

—

instead of food

—

and for the joy of walking hand in hand with your Heavenly Father.
YOU'LL RECEIVE...

A detailed how-to study guide so you can dig in and savor the word!
A brief weekly teaching to introduce each new topic in your feast.
30 weekday Bible study worksheets with purposefully selected Scriptures that will strengthen your relationship with the Lord and grow your faith.
6 weekly reflections to help you review and digest your lessons as you allow the Holy Spirit to start setting you free.
I've prayed so hard for food freedom but I still don't feel free. Can this Bible study really help me? You know the Lord can do big, big things but you often hesitate to bring Him into the "smaller" things, like your struggle with food. But the truth is, this tug-o-war with eating is zapping your previous time and energy.
God wants you to be FREE and that, sis, is a BIG thing! Stop spinning your wheels and let God be your knight in shining armor. He's waiting for you. Are you ready?

Be sure to check out the original Who I Am [A Chew the Word Study] too! It will help you start to live as who YOU are IN CHRIST so you can transform how you eat…and even your life.
This product is a DIGITAL DOWNLOAD and will be delivered to your email address. This is not a physical product and nothing will ship.
View full details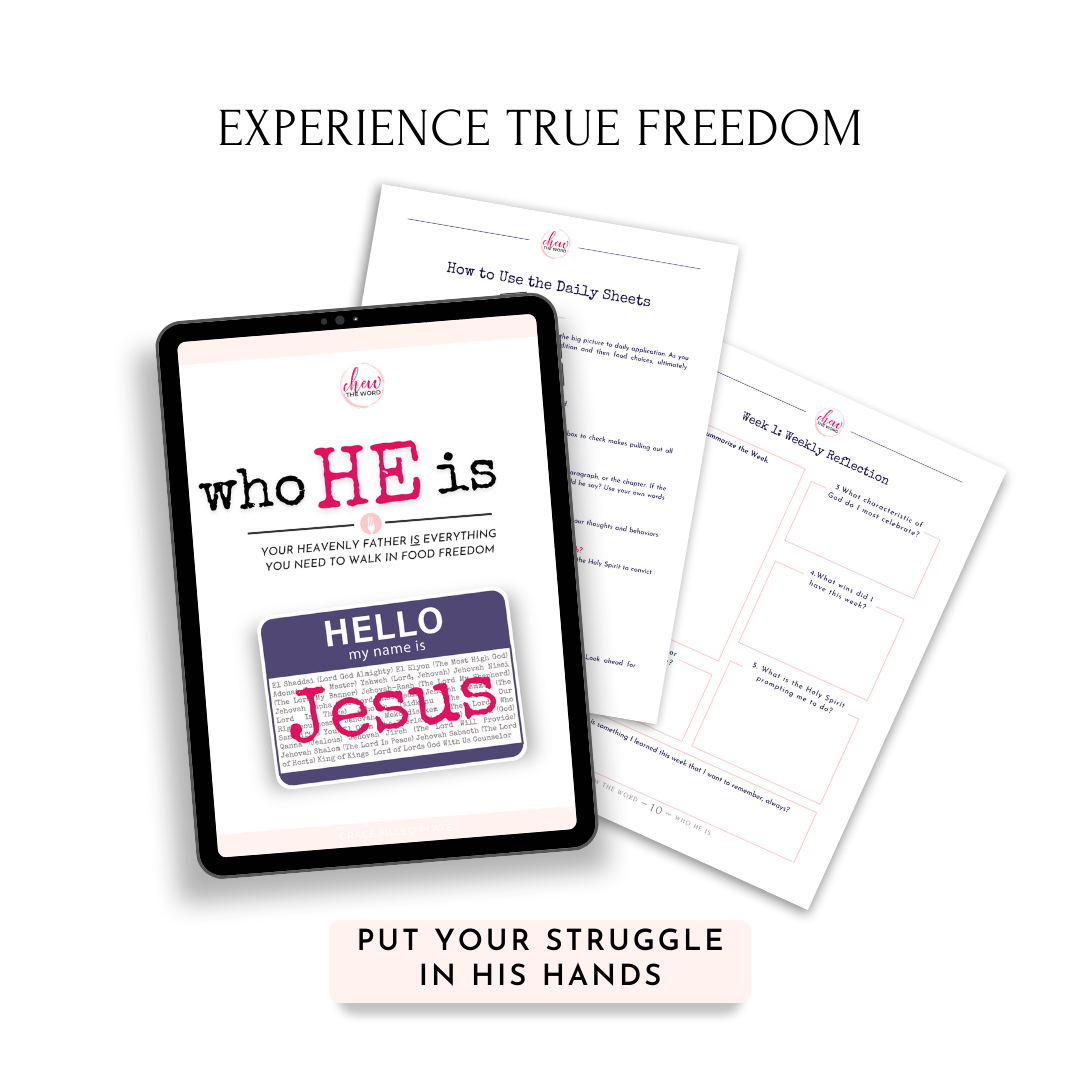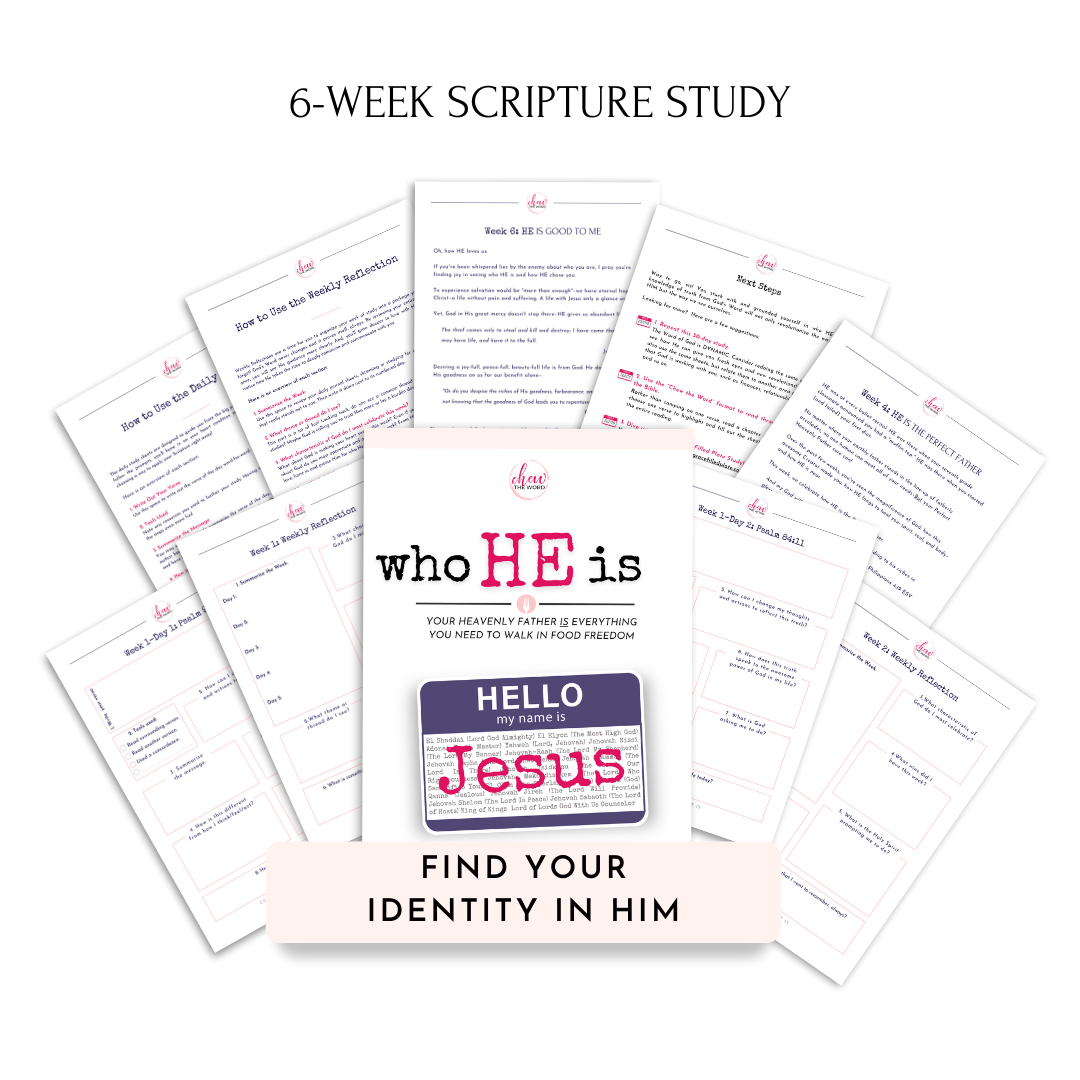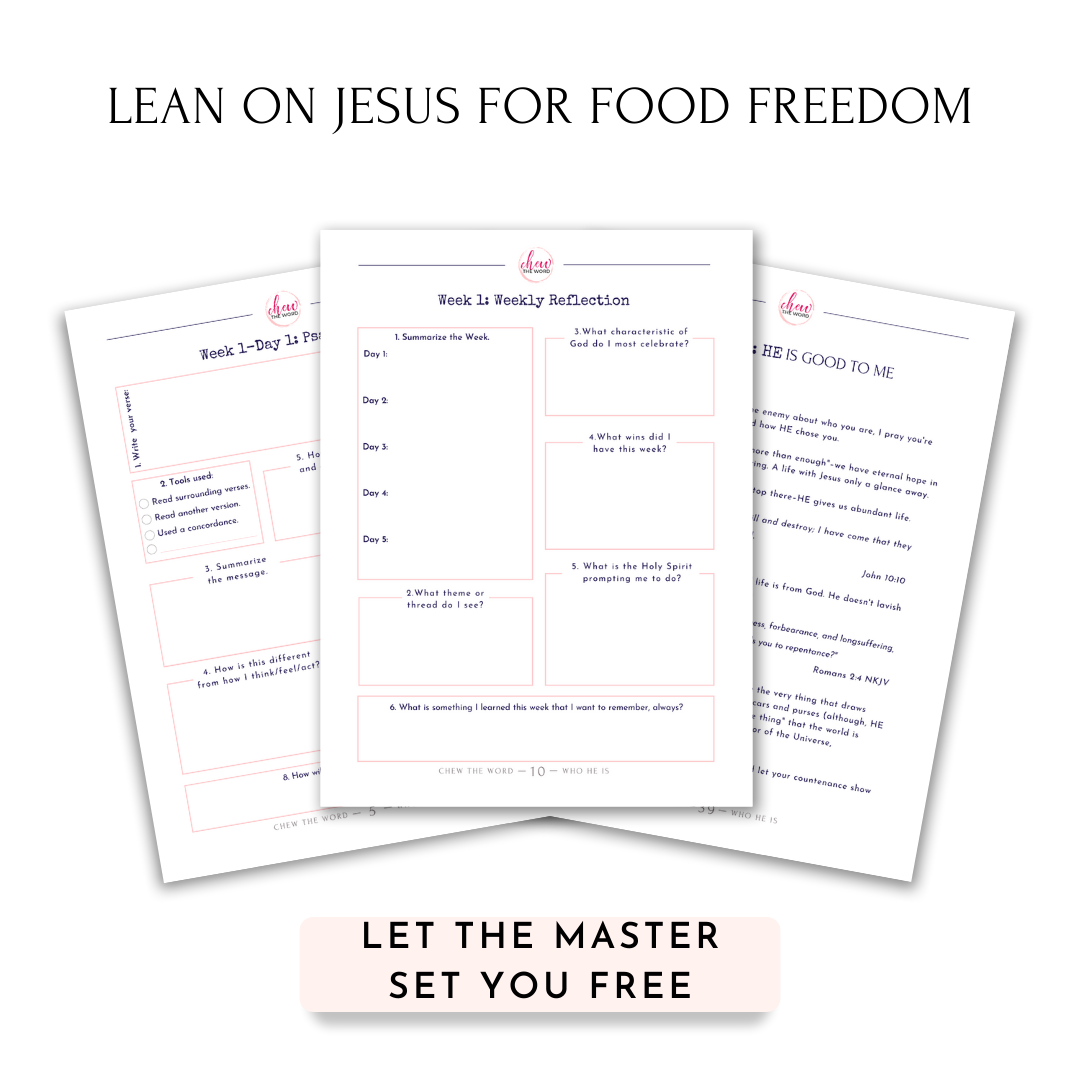 Shipping

DIGITAL DOWNLOADS and will be delivered to your email address. These are not physical products and nothing will ship.

The Grace Filled Plates paperback and Spiral bound Studies will be printed and shipped by a thrid-party.

Refunds

🖥 DIGITAL PRODUCT REFUND POLICY

Use any DIGITAL product for 30 days and if you're not happy with the changes in how you think and feel, simply email Brandice@GraceFilledPlate.com for a full refund within 48 hours. 

📒 PRINTED PRODUCT REFUND POLICY

All sales are final. We do not accept returns on PRINTED items.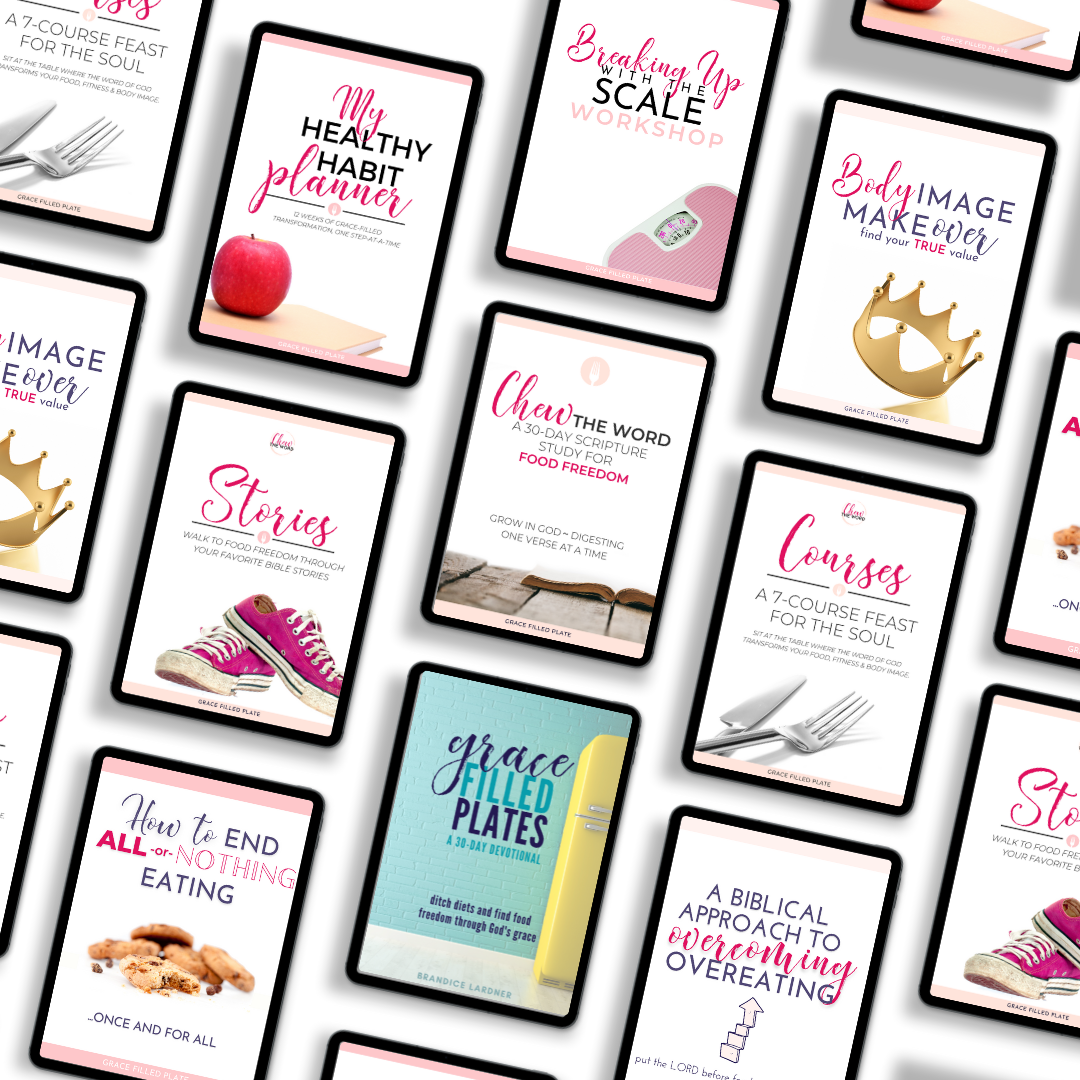 Get on the road to food freedom
Resources created to help you ditch diets, eat well, and let your light shine!