Regular price
$67.00 USD
Sale price
$34.00 USD
Unit price
per
Sale
Sold out
Share
Wouldn't it be amazing if you could conquer stress eating
without
dieting restriction and find lasting peace with food?
It's time to learn how to apply Biblical wisdom to your food struggles so that you can finally win your battle with overeating.
In this one-of-a-kind course, you will learn how to change your approach to food and stop the endless cycle of overeating, shame, and guilt. You'll find peace with food as you turn your gaze from yourself to the One who can deliver you from your struggles! 
It's time to let go of your preoccupation of food and take hold of food freedom.
YOU'LL LEARN...
How to stop feeling compelled to overeat

and end your tug-o-war with food.

How to stop relying on self-discipline

and discover how to practically apply the Fruit of the Spirit to your eating instead.

How to find clear solutions

to the

real

reason you overeat (it's NOT why you think!).
YOU'LL RECEIVE...
5 video lessons

that show you how to apply Biblical wisdom to your overeating struggles.

A course workbook

to support your course learnings as you dive deeper into understanding why you overeat and how to overcome it.

BONUS 7-day Armor of God Bible Study

in our popular

Chew the Word

Bible study style, so you can hear the voice of the Holy Spirit as He helps you suit up and conquer your cravings.

BONUS Reflect & Refocus Workshop

shows you what to do after a food slip so you can put the pieces back together, and move on!

BONUS 21-Day Renew Your Mind Challenge

shows you how to reprogram your thoughts with the truths of the Scriptures as they apply to how you eat.
How long before I stop overeating and start seeing results? 
You'll start feeling better from Day One, as you gain clarity on why your past attempts to solve your food struggles have only made your problems worse (can you relate?). 
You'll learn from your habits and patterns and discover how to hack your happiness, so you can give yourself permission to conquer stress eating without dieting restrictions.
Within a few days, you'll notice food's hold on you growing weaker, as you prioritize the Lord and put closeness with Him above comfort from food.
Be sure to check out How to End All-or-Nothing Eating too! It helps you kick unattainable diet perfection to the curb and go even deeper with embracing God's grace in your eating.
This course is delivered to you through a third party platform. Please allow up to 30 minutes for your log-in info and your next steps, which will arrive in 2 separate emails. Check your spam folder or email us at Brandice@GraceFilledPlate.com if your log-in email goes missing!

View full details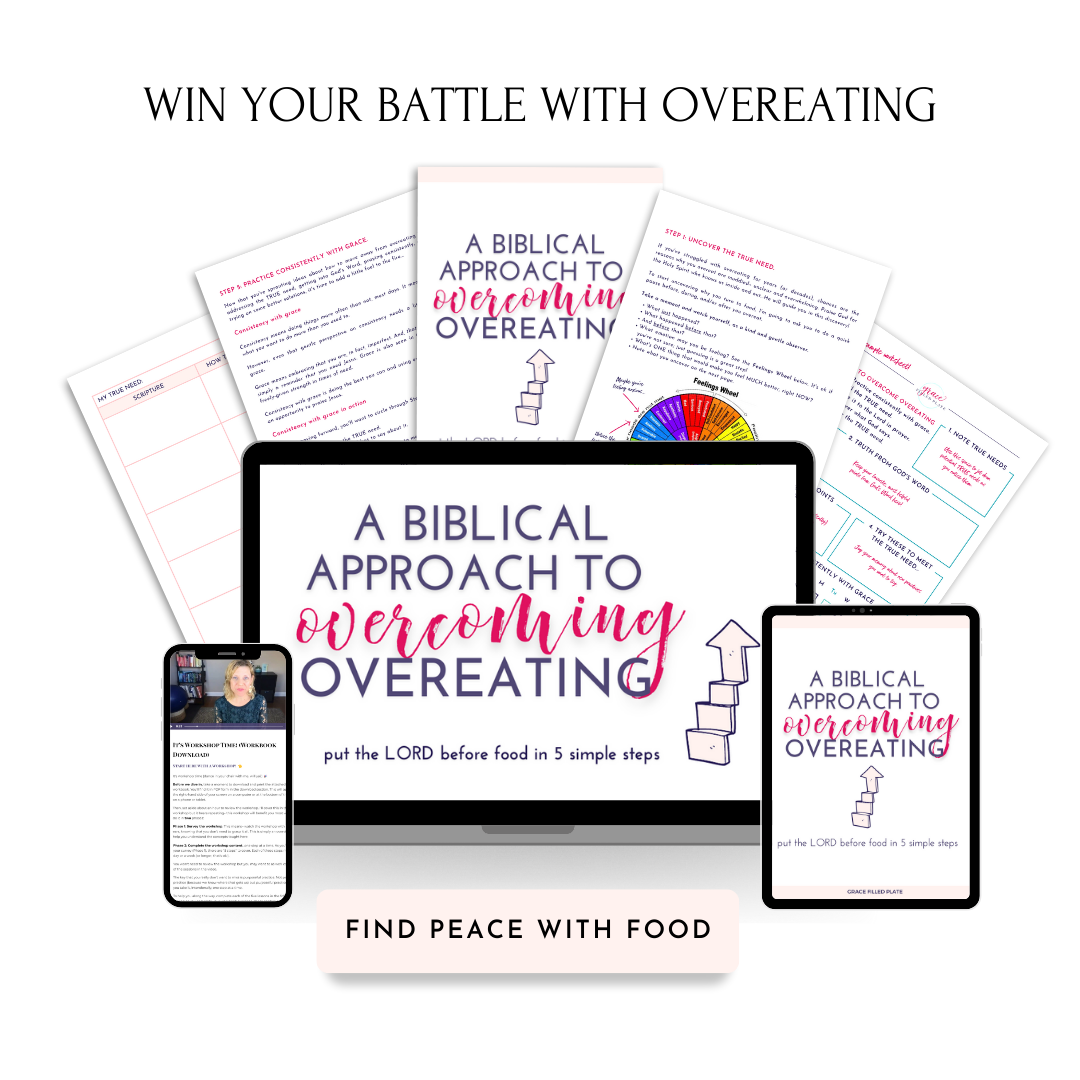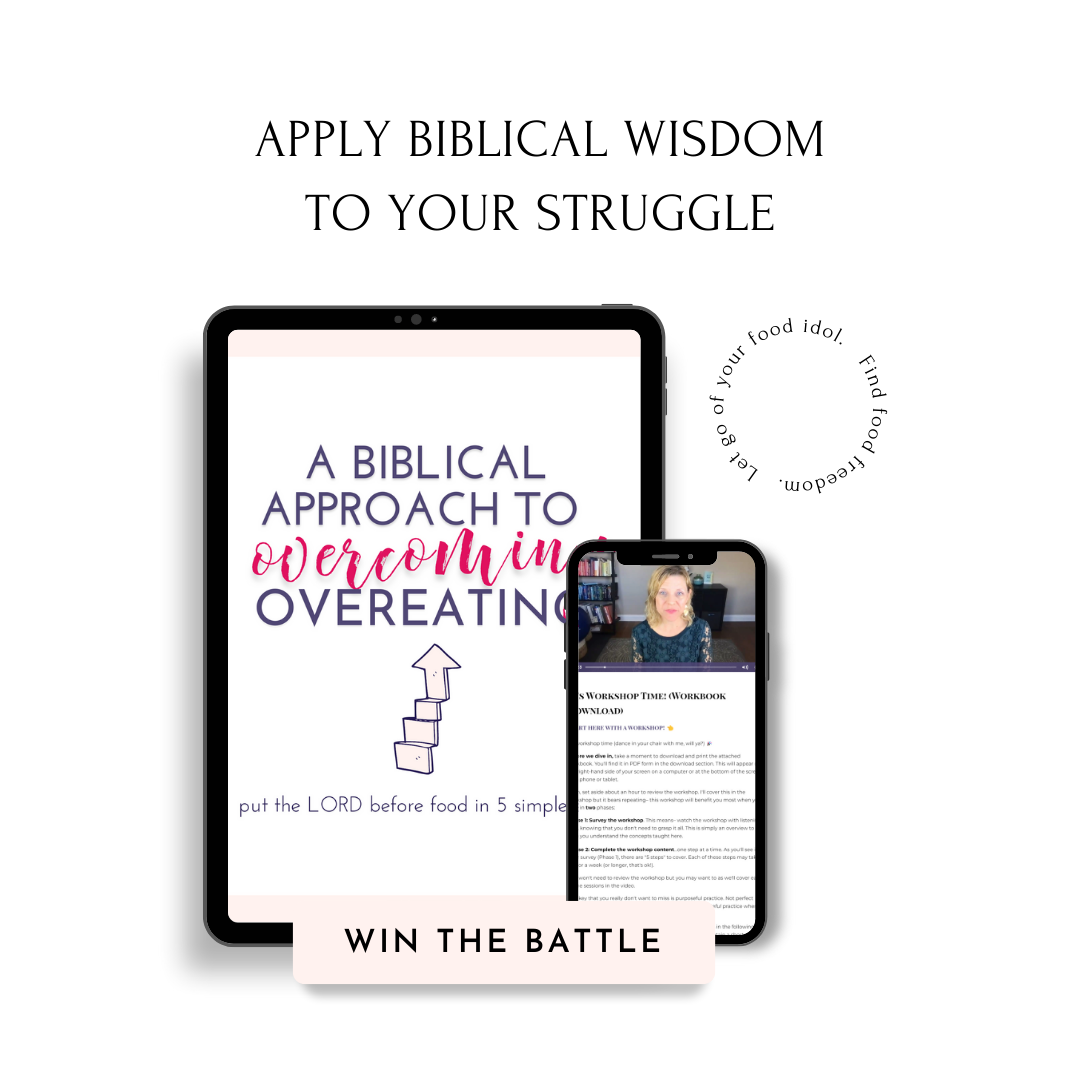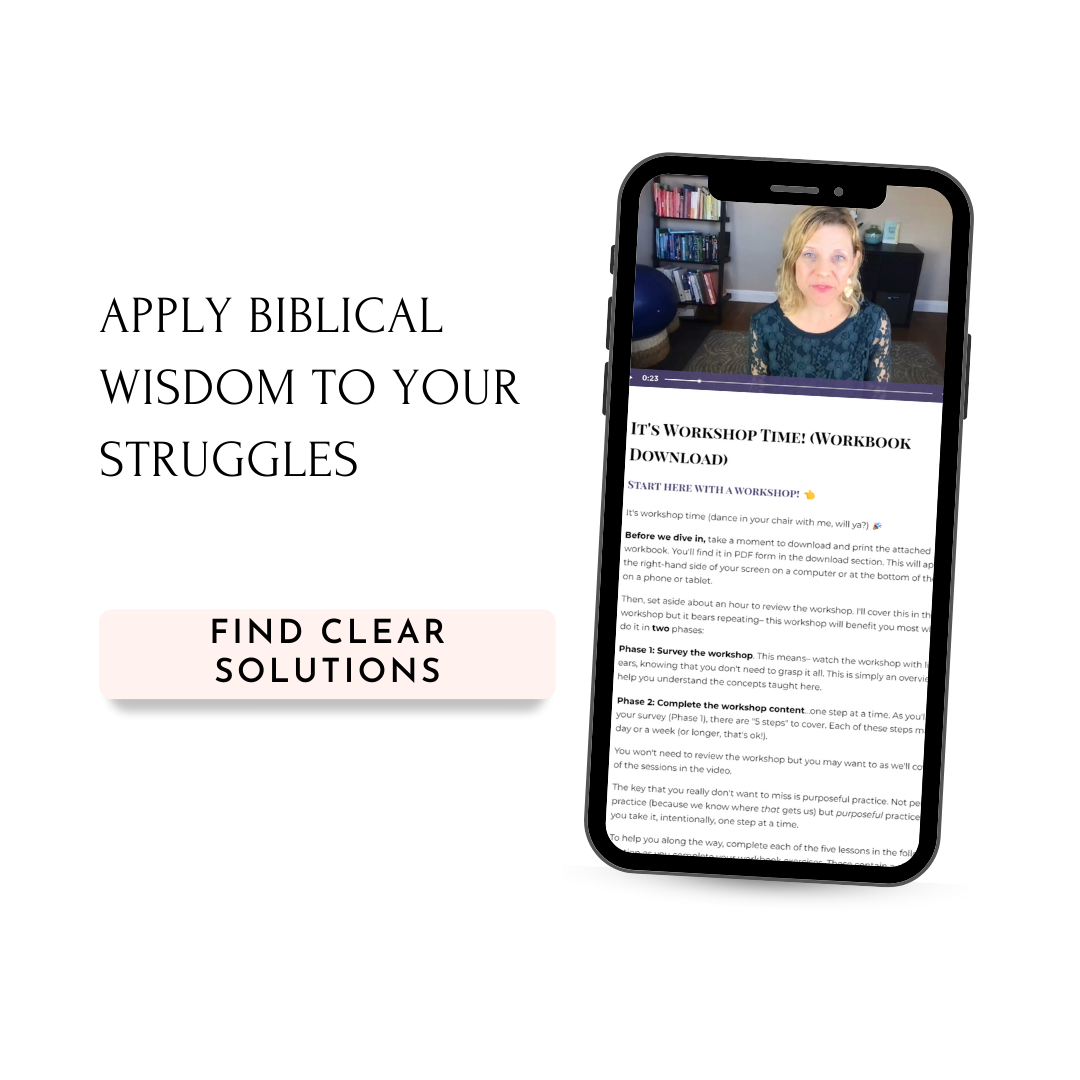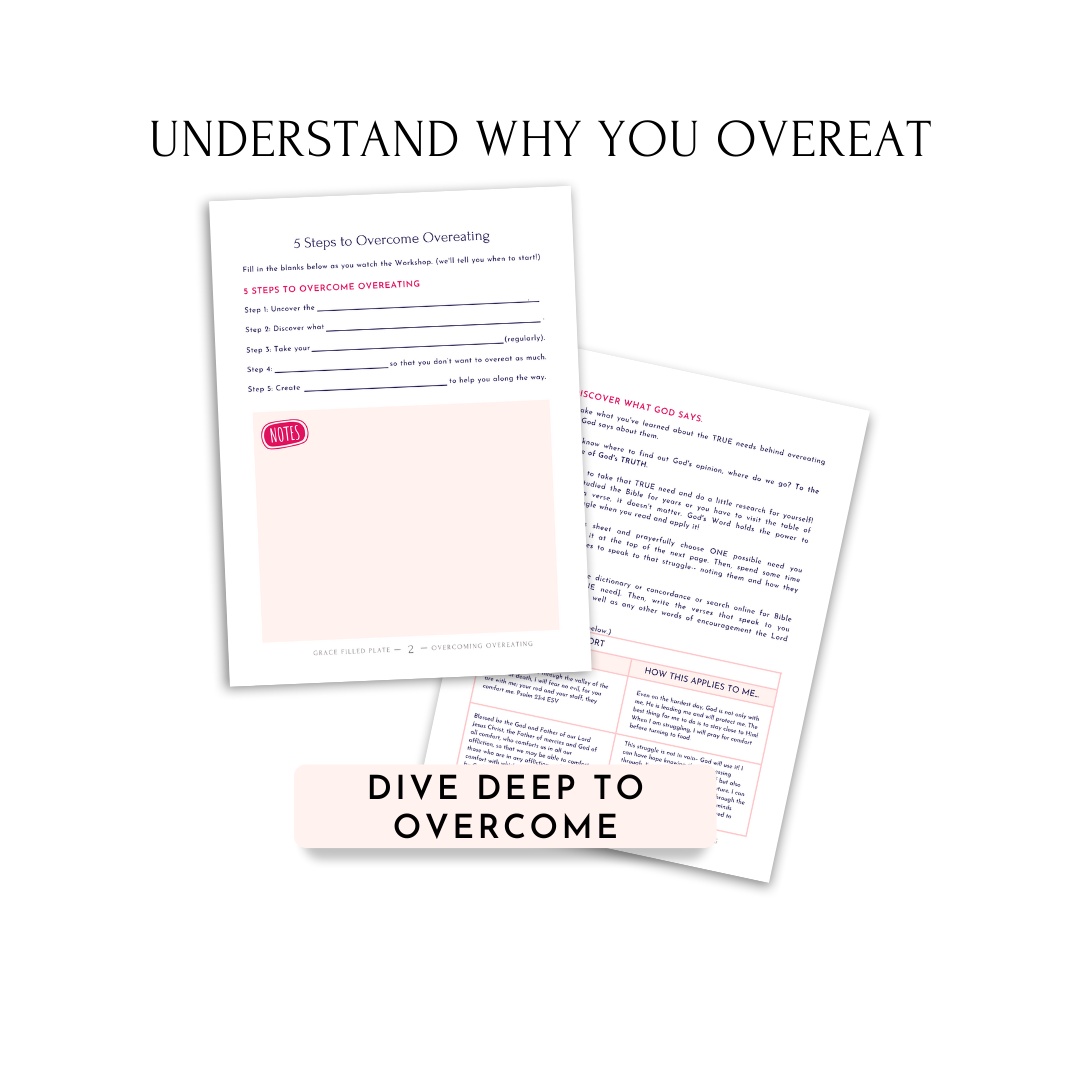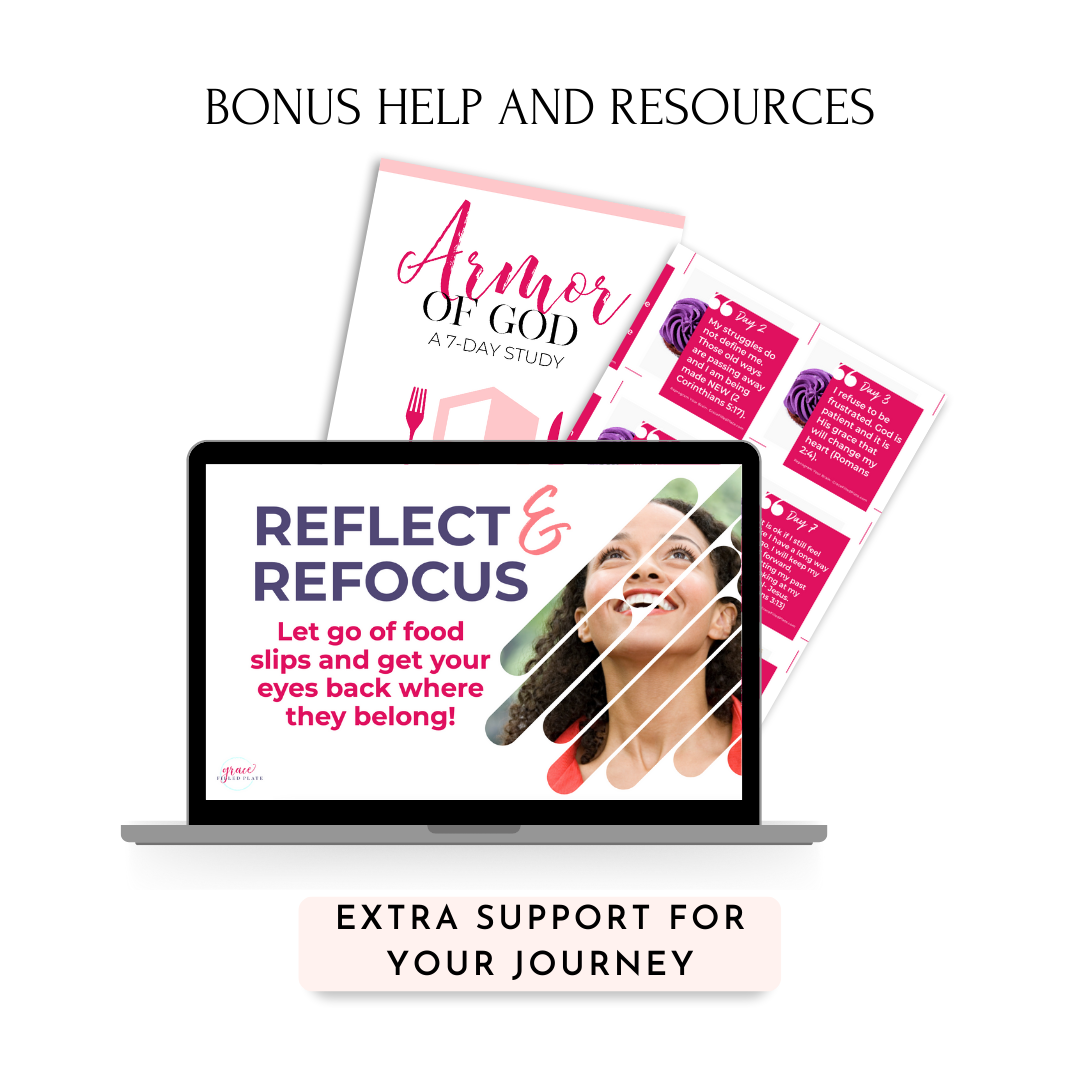 Inspirational
I really like how this inspires you to spend time with God and His word. It's the right approach place Him above all things and things will fall into place. That includes your health.
Thank you
If you want a biblical approach to help with binge eating, this is a great place to start!
I have noticed that I do not punish myself by restricting food and or over eating. My health has increased not just spiritually but physically and mentally as well!
Truth
This is really awesome and gets to the truth in the Word of God!
More conscious of what I eat now!
Great program– it is worth every minute!
Recommended
I'm paying attention to WHY I'm eating and making conscious choices!
Shipping

DIGITAL DOWNLOADS and will be delivered to your email address. These are not physical products and nothing will ship.

The Grace Filled Plates paperback and Spiral bound Studies will be printed and shipped by a thrid-party.

Refunds

🖥 DIGITAL PRODUCT REFUND POLICY

Use any DIGITAL product for 30 days and if you're not happy with the changes in how you think and feel, simply email Brandice@GraceFilledPlate.com for a full refund within 48 hours. 

📒 PRINTED PRODUCT REFUND POLICY

All sales are final. We do not accept returns on PRINTED items.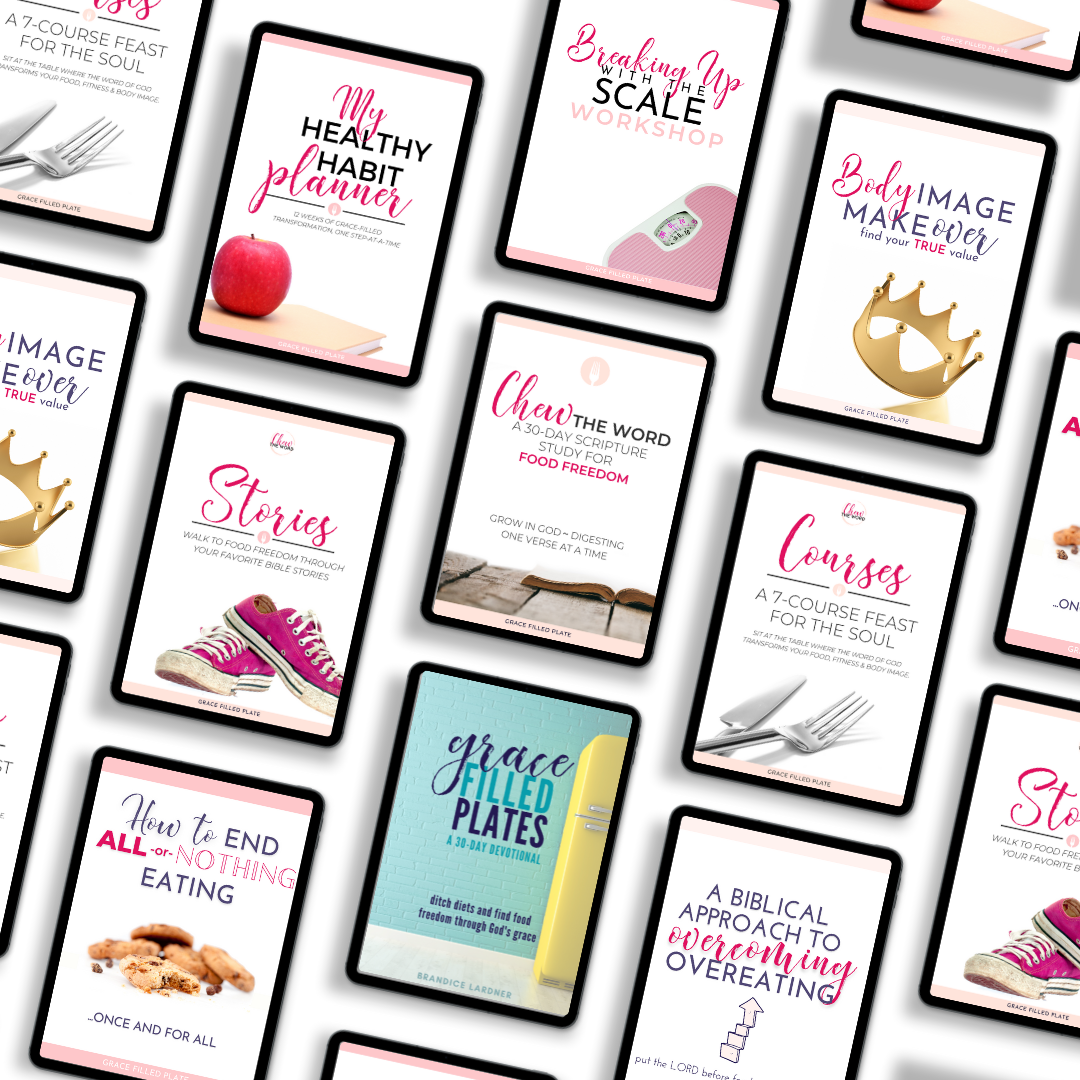 Get on the road to food freedom
Resources created to help you ditch diets, eat well, and let your light shine!