Regular price
$54.94 USD
Sale price
$51.94 USD
Unit price
per
Sale
Sold out
Share
Find peace and joy in your body through this curated bundle of practical and spiritual resources. 
Negative body image and the self-talk and self-esteem issues that come along with it can permeate every part of your life. With this bundle, you'll learn how to change how you think about your body through an online course, workshop, and Bible study. 
YOU'LL LEARN HOW TO...

See how your negative self-talk creates your day-to-day diet struggles, and use that knowledge to inspire immediate change.

Create a purposeful plan to combat the world's lies and values, and replace them with the truth of God's Word.
Connect with what you love and admire in others, so you can start loving those things in yourself.
Choose your relationship with the scale and make a plan to facilitate a peace-filled plan. 

Find your worth and value IN CHRIST so that you have truth to replace the lies. 
INCLUDED IN THIS BUNDLE...
Body Image Makeover Course
Breaking Up with the Scale Workshop
Chew the Word: Who I Am Bible Study
WITH BODY IMAGE MAKEOVER, YOU'LL RECEIVE...

11 text, audio, and video lessons that guide you on your journey to becoming an inspired Jesus girl who knows her worth and value.
A Body Image Makeover course workbook in our popular Chew the Word Bible study style, so you can hear the voice of the Holy Spirit as He helps you change your body image mindset.
BONUS Renewing Your Mind Action Kit, so you're prepared to fight negative thoughts when they try to sideline you.

BONUS "That's just what I needed!" Video Library of easy-to-digest wisdom and encouragement for your journey to peace in your self-perception.
WITH BREAKING UP WITH THE SCALE, YOU'LL RECEIVE...
A 30-minute workshop that will help you assess the value (or detriment of the scale). 
Printable workshop companion guide to ponder your thoughts and create your plan. 
WITH WHO I AM, YOU'LL RECEIVE...

A detailed how-to study guide so you can dig in and savor the word!
A brief weekly teaching to introduce each new topic in your feast.
30 weekday Bible study worksheets with purposefully selected Scriptures that speak directly to your self-worth struggles.
6 weekly reflections to help you review and digest your lessons as you allow the Holy Spirit to transform how you value yourself.
BONUS truths from God's word to nourish your spirit and soul as you transform how you nourish your body.
View full details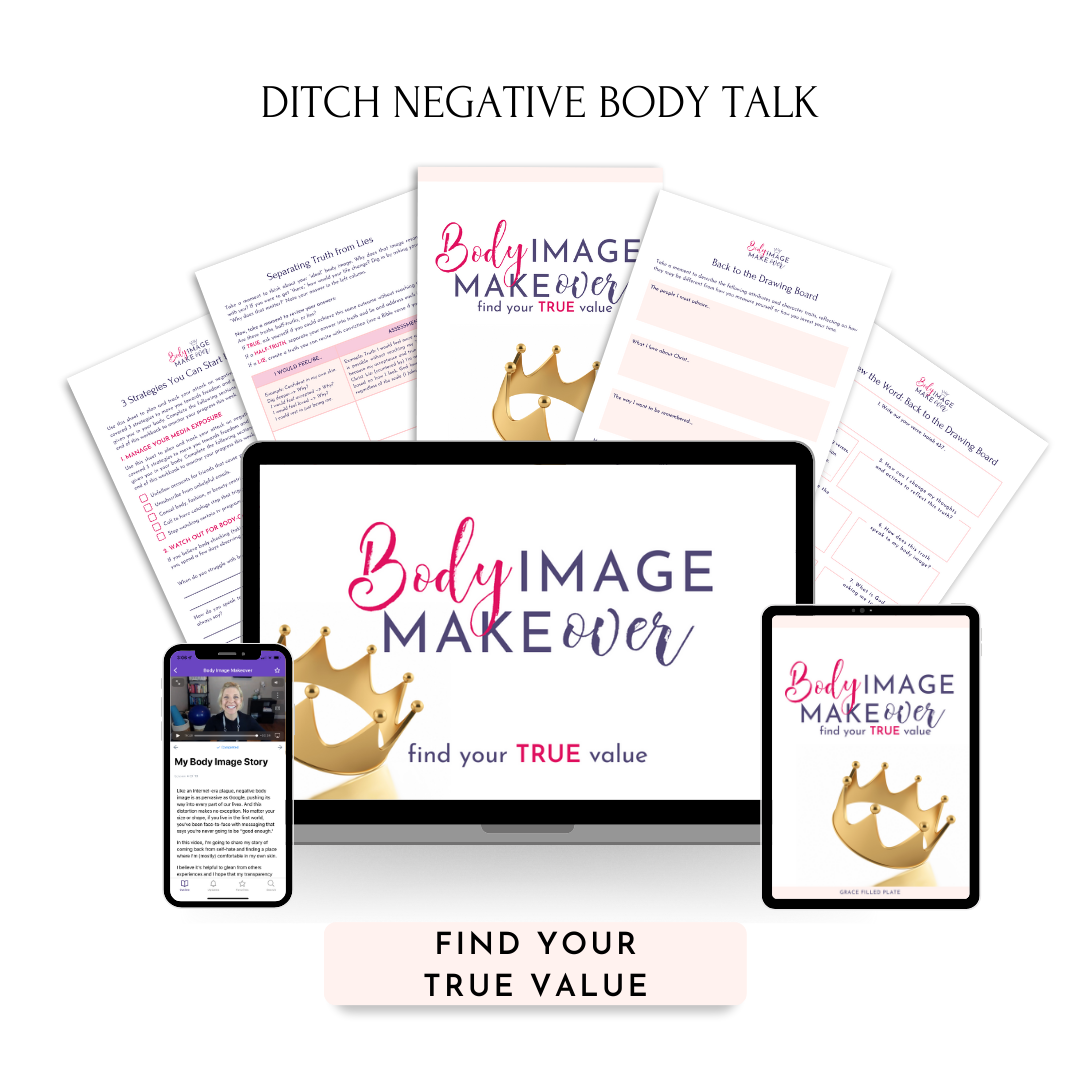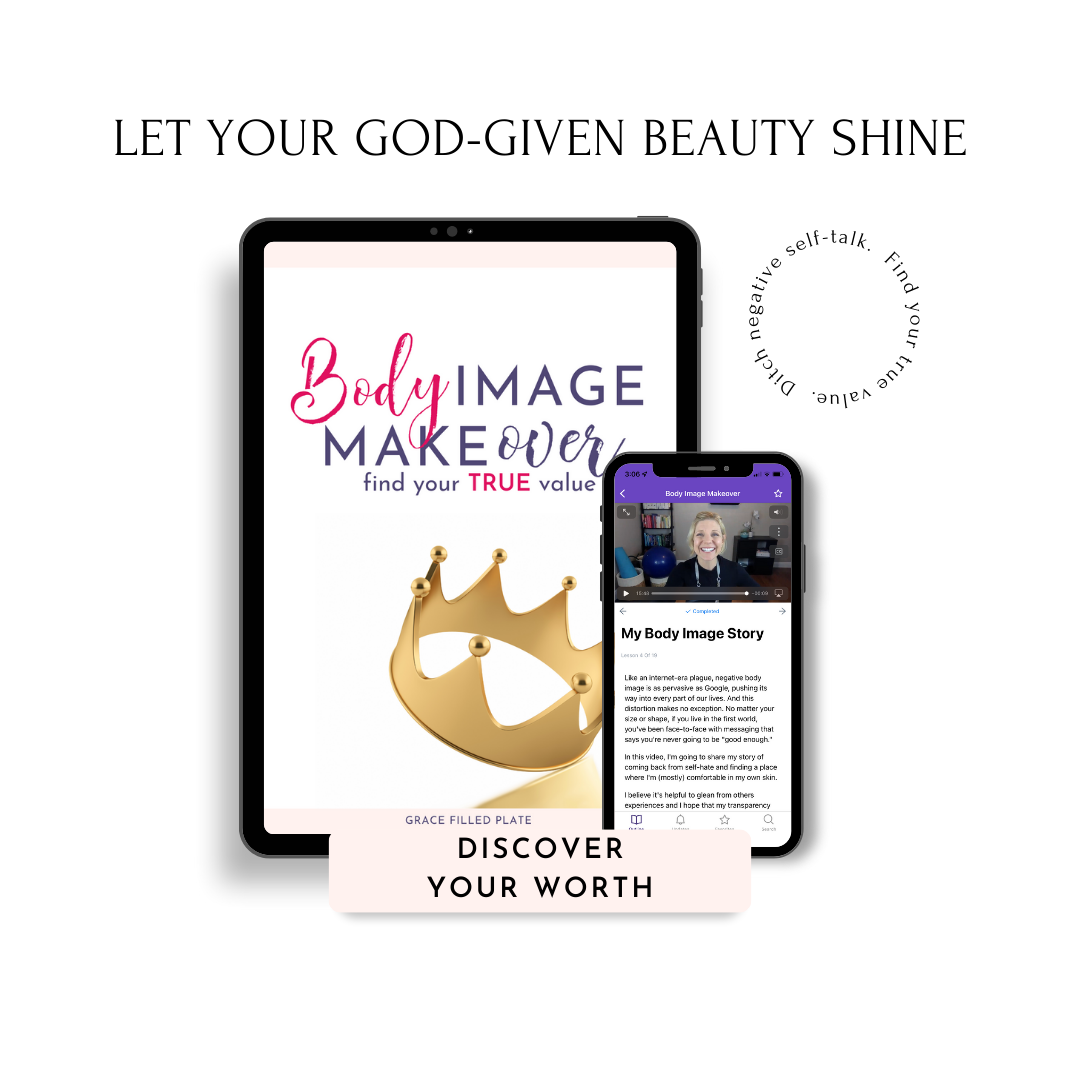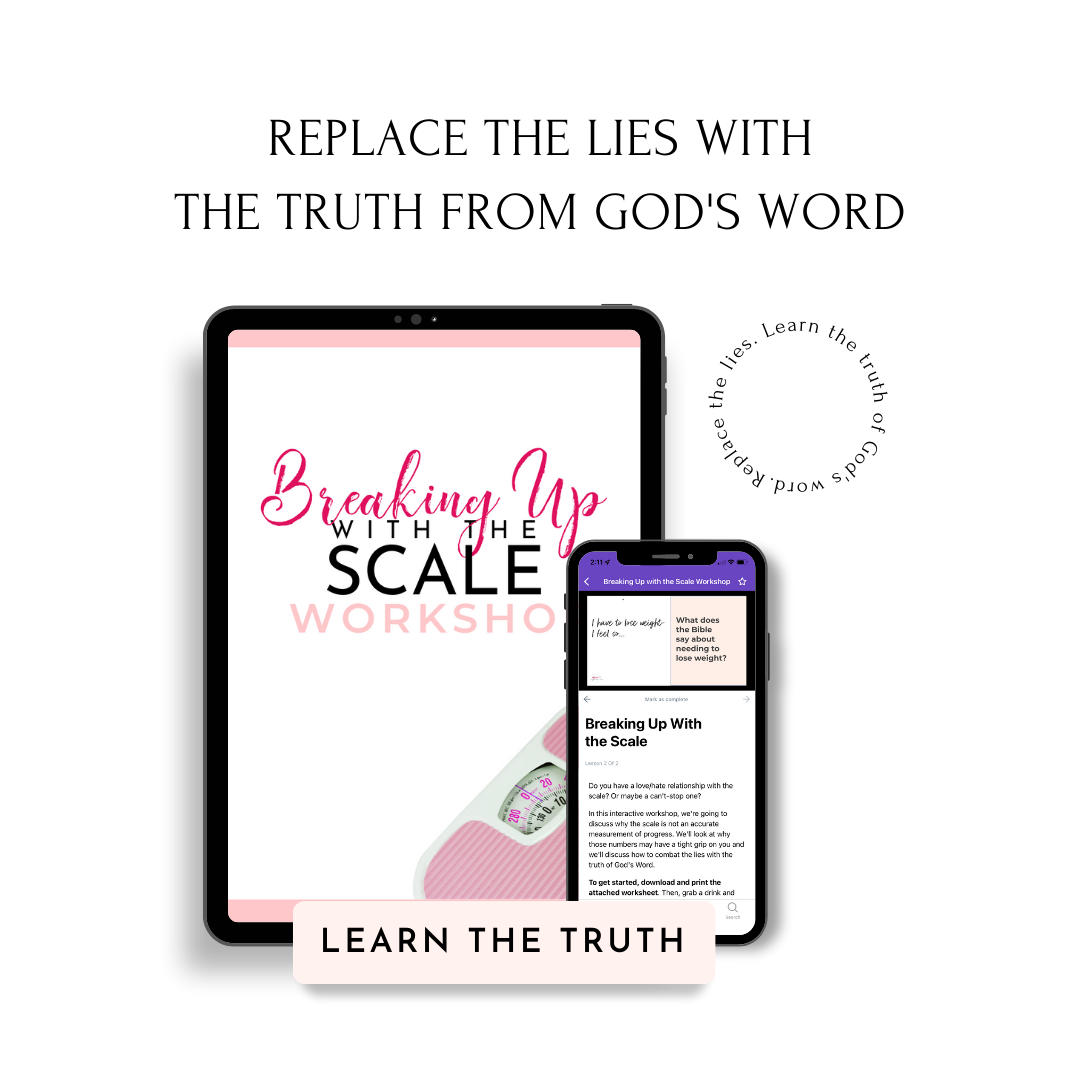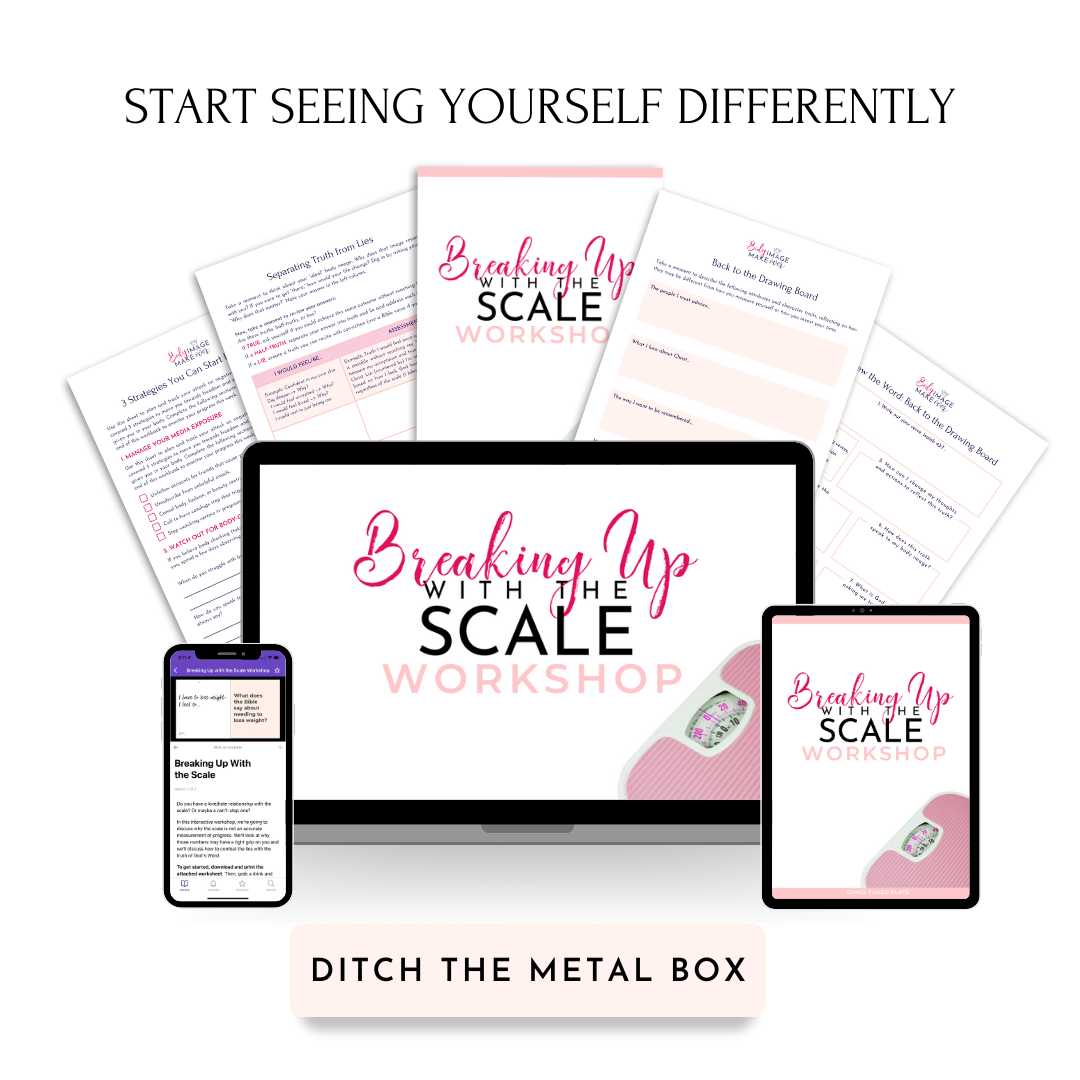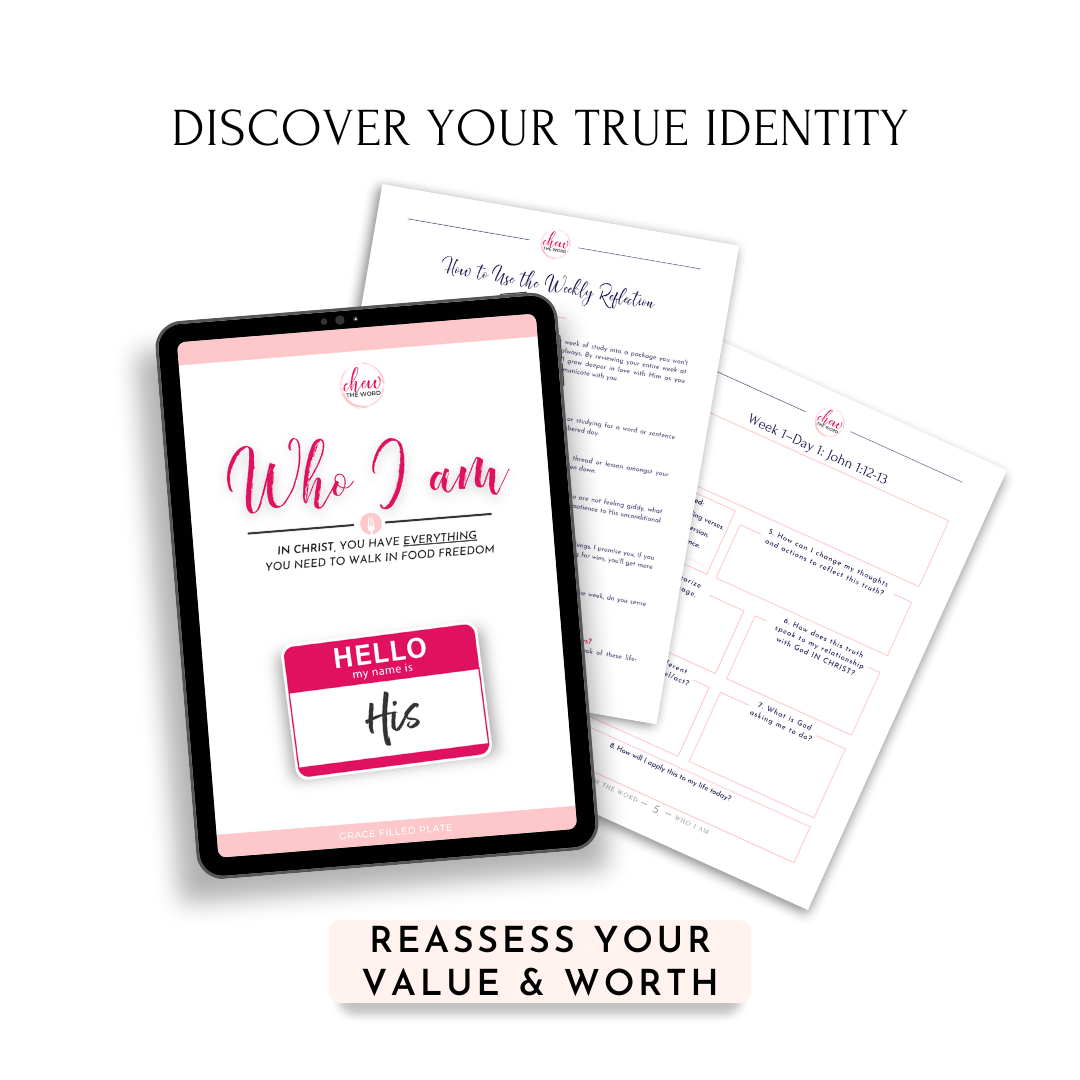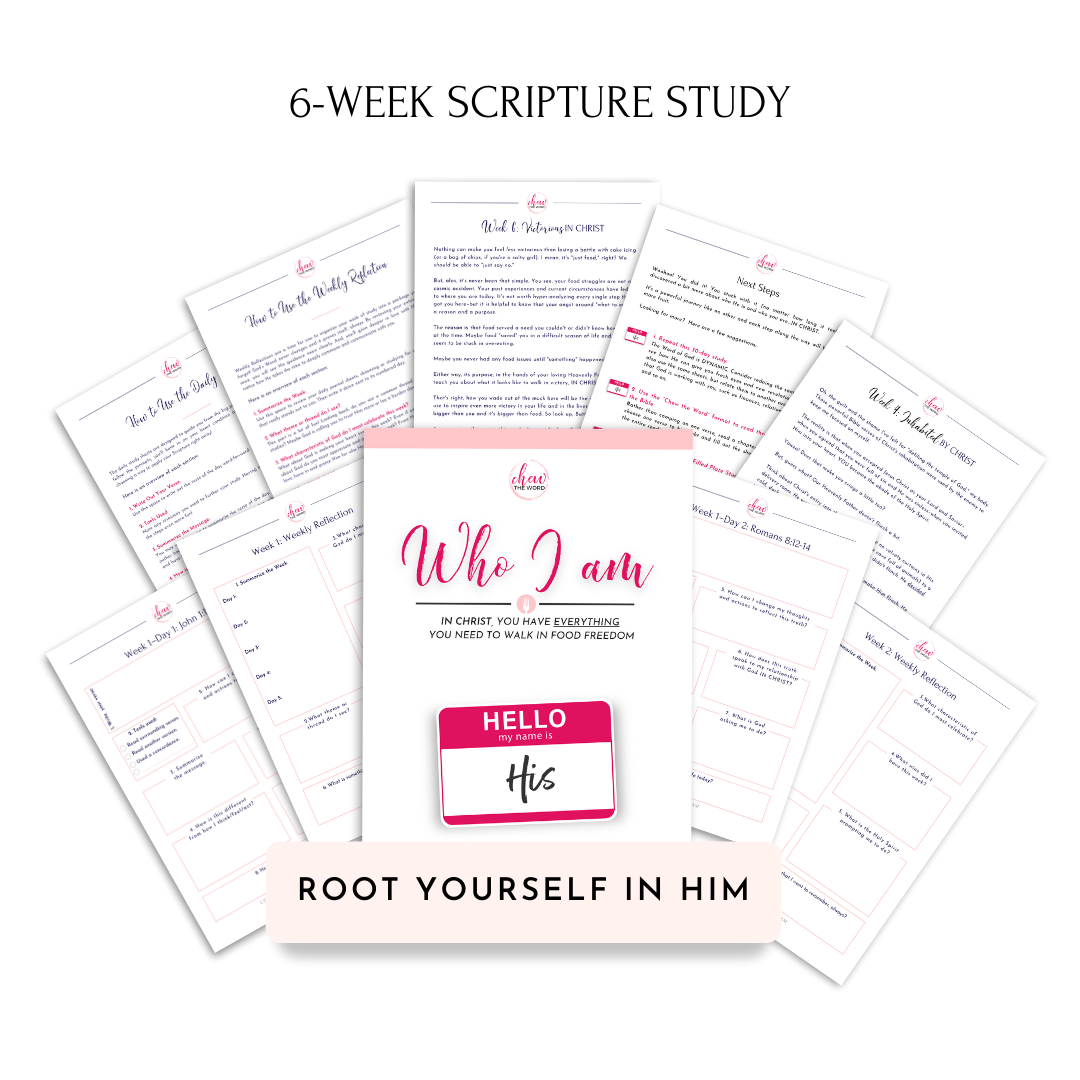 Shipping

DIGITAL DOWNLOADS and will be delivered to your email address. These are not physical products and nothing will ship.

The Grace Filled Plates paperback and Spiral bound Studies will be printed and shipped by a thrid-party.

Refunds

🖥 DIGITAL PRODUCT REFUND POLICY

Use any DIGITAL product for 30 days and if you're not happy with the changes in how you think and feel, simply email Brandice@GraceFilledPlate.com for a full refund within 48 hours. 

📒 PRINTED PRODUCT REFUND POLICY

All sales are final. We do not accept returns on PRINTED items.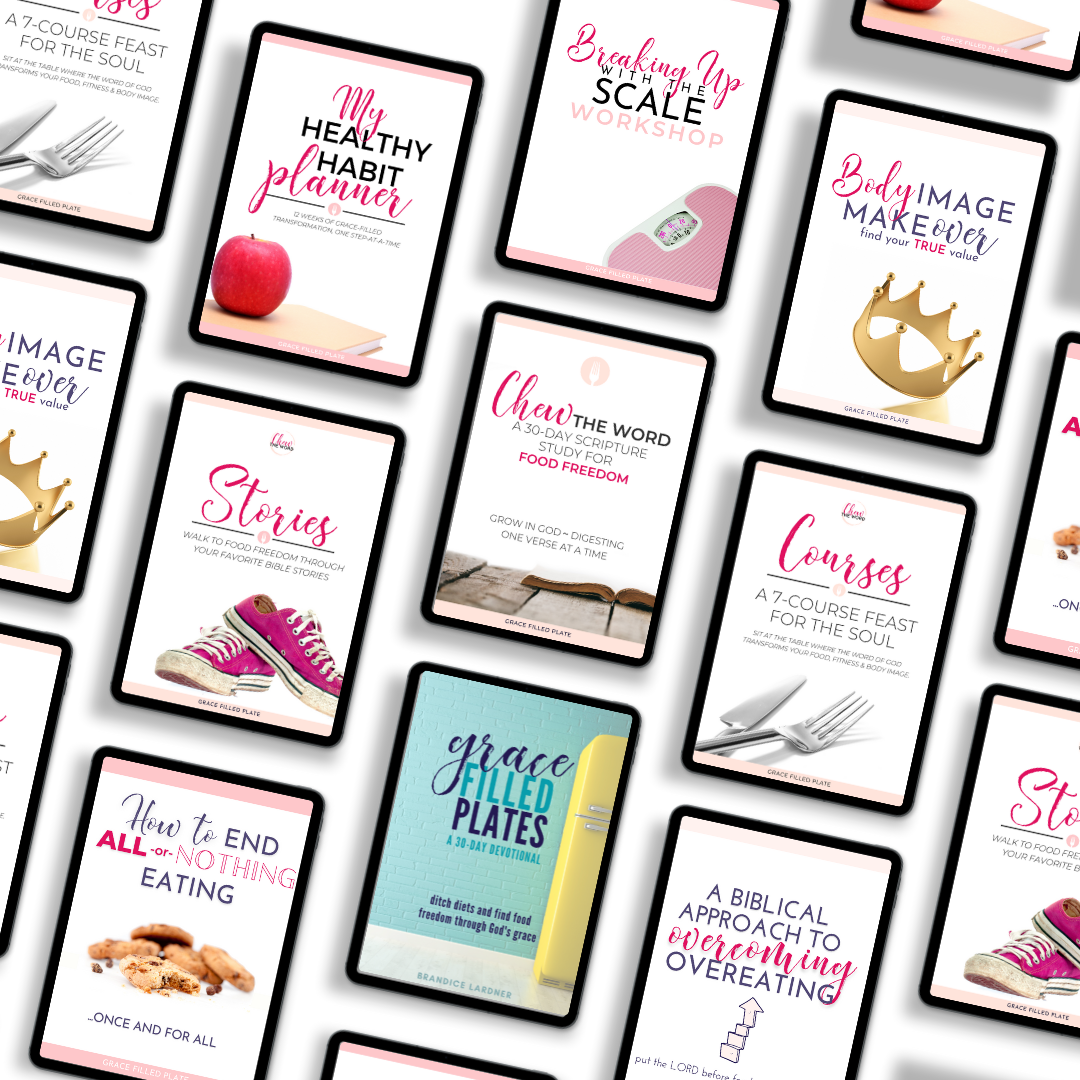 Get on the road to food freedom
Resources created to help you ditch diets, eat well, and let your light shine!